Description
Port cliffs

Circular trip from Tortosa, Els Reguers, Caramella and Sant Antoni cliffs.
Circular route that will take us to turn around the base of Els Ports Natural Park. The former Tortosa slaughterhouse is the starting and end point of the route and it is 40 km.
Leave Tortosa to the Pont Roig (Red Bridge). As you cross it head over to Roquetes and Jesús. Leave the greenway and take the cementery road towards els Reguers. About 500 meters ahead you will see a detour to the left that will take you to Sant Bernabé chapel. Once there, follow the road to the right until you get to a paved road that you will follow to the right.
Further ahead, turn right and then turn right again onto Els Reguers road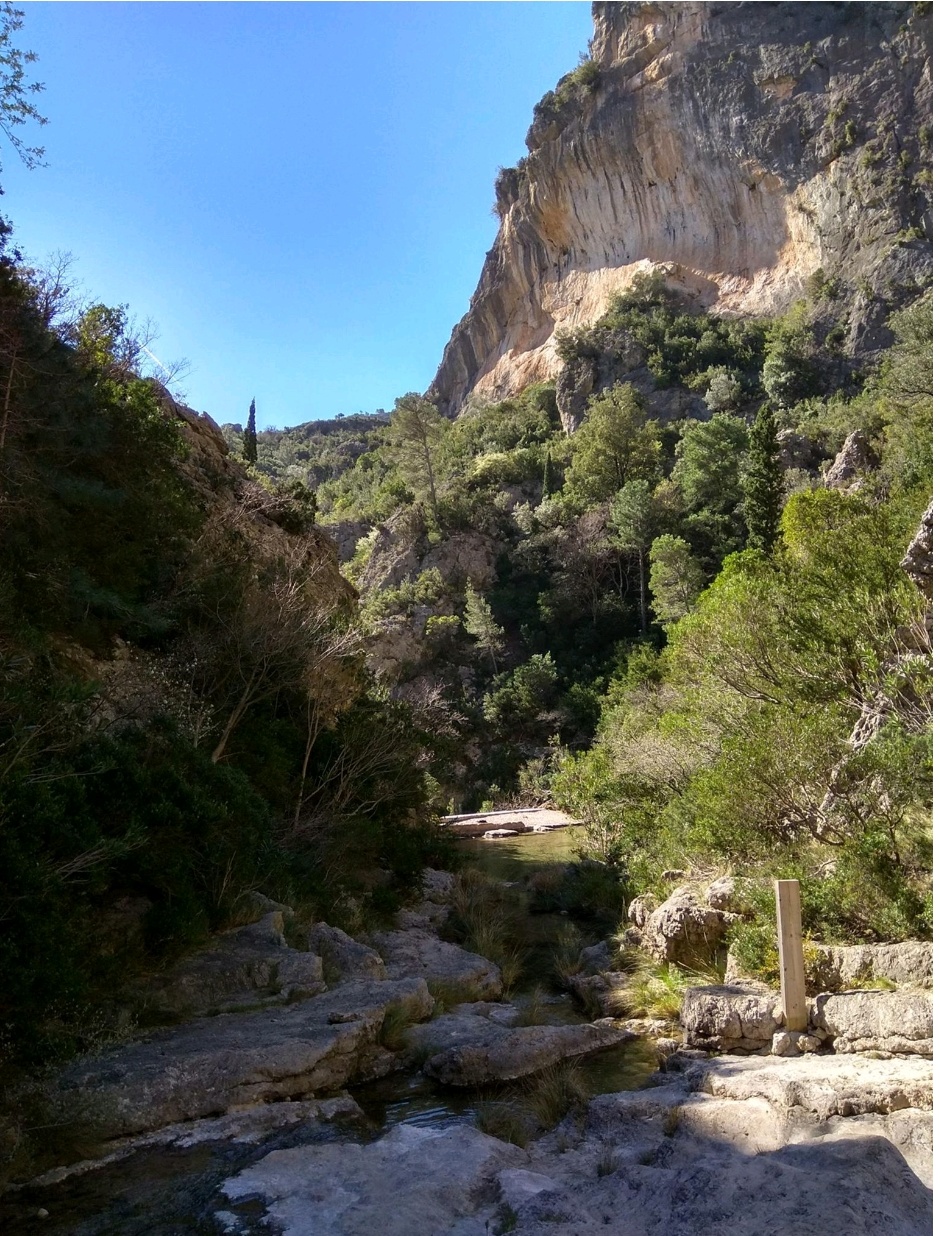 Approximately 2 km later, turn left and go down a road that goes around la Vall Cervera cliff up to Els Reguers. Cross the village and take the cemetery road up to the Canal Sec (Dry Channel).
Continue to the right and go 1 km ahead. Cross the bridge over the channel to enter the path of la Vall Cervera.
About 500 meters ahead, turn left to continue the Camí dels Bandejats (Bandejats road) to reach a paved road. The length of the road is about 3 km. Once on the road, turn right and go up to the first curve of the slope of Els Ports. Once there take the track on the left that you will follow for about 3 km until the entrance of the Caramella.

Turn right and in 1 km you reach the Caramella. There is a barrier preventing cars from entry so you'll go through one side. Carvallo's house is at the end of the road. Go up some stairs and turn left and 500 meters after you reach the Caramella rafts. This trail is quite full of plants but makes walking possible.
Go back in about 300 meters there is a path to the right that will take us to an asphalt walk until you find the camí de Bandejats (Bandejats path).

Go to the right and 200 meters ahead go to the right again until you reach the Canal Sec (Dry Channel).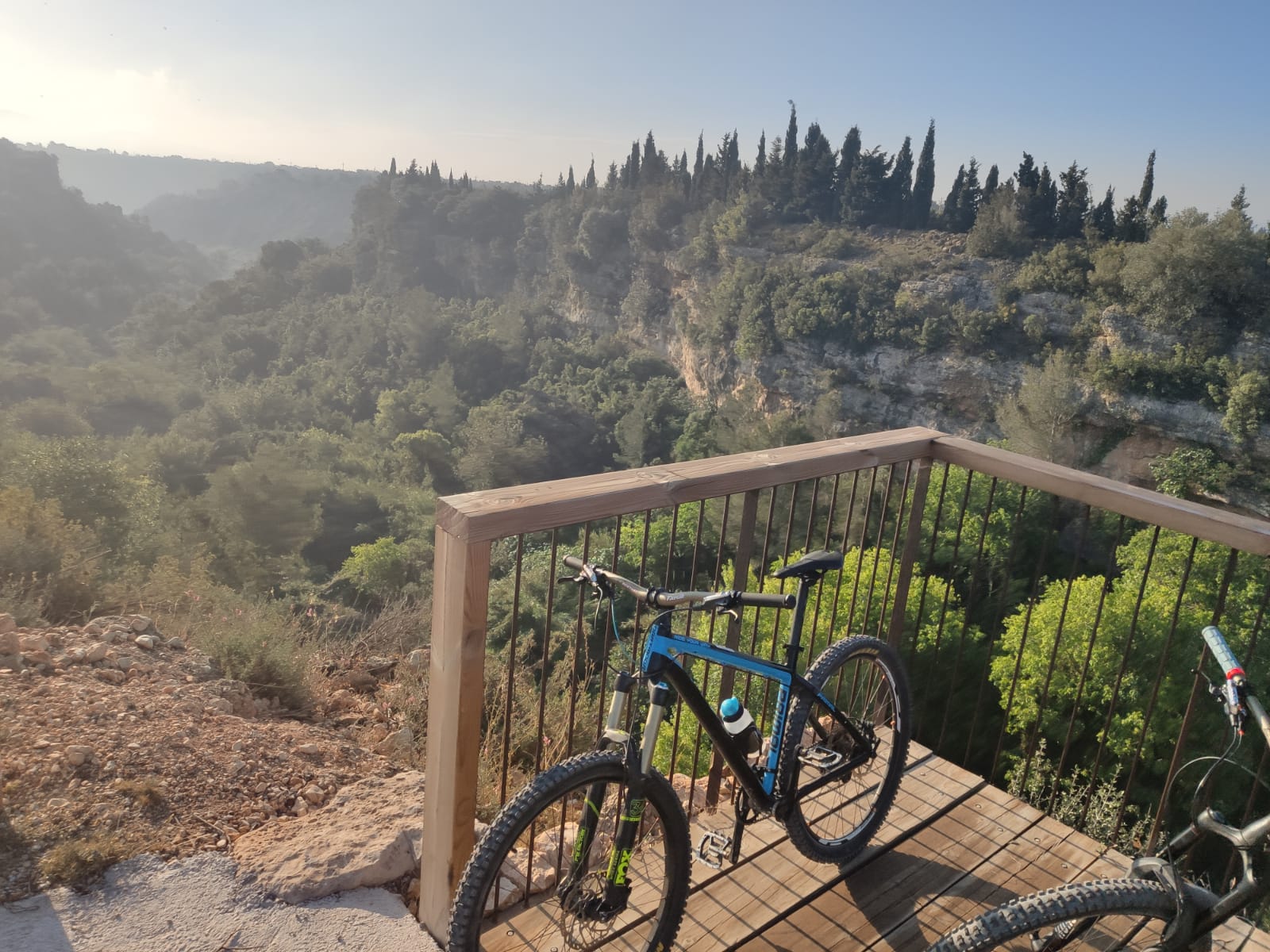 Cross the canal and follow the dirt track. At the next crossing, go to the right and cross the Forcallet bridge. Turn right. The track goes down until you reach the Pas de Berenguer.
Continue to the left for about 100 meters and take the path to the right that runs parallel to the Barranc de Sant Antoni (Sant Antoni ravine). When the trail ends, go to the right for about 50 meters and you will find a paved track that you will follow to the right. After a steep slope, continue to the left and in about 200 meters turn left again under the mountain.

After 2,5 km, you will find a road that comes from Mas de Barberans. Turn left and enter the carrer Major (Main Street) Raval de Crist down to the bottom. Once there, turn left on the Camí del Mig for 1 km. When you reach the curve, go up the stairs and take the path that takes us to the Greenway 100 meters later. Be careful when crossing the road. Turn left and go on the red bridge.
Go right to the starting point.