Description
Caramella and Sant Antoni. Family route.

Go up Terrapico area towards La Caramella and go back to the Barranc de Sant Antoni (Sant Antoni Cliff).
The former Tortosa slaughterhouse is the starting and end point of the route and it is about 35 km.
Round trip. Route for families with children of 12 year and over. No hard climbs. The route goes along paths and trails.
Leave towards the pont Roig (Red bridge) and head to Roquetes. Before arriving to Roquetes turn left to go towards the Raval de Crist. Get to Roquetes cemetery and turn to the right to continue on the Terrapico path until you get to the Canal Sec. Cross the channel across the bridge and go straight for 100m. At this point turn left to head towards La Caramella. It is a paved road. Get to some farms where you continue on the left. 50 meters ahead, turn right to enter La Caramella area.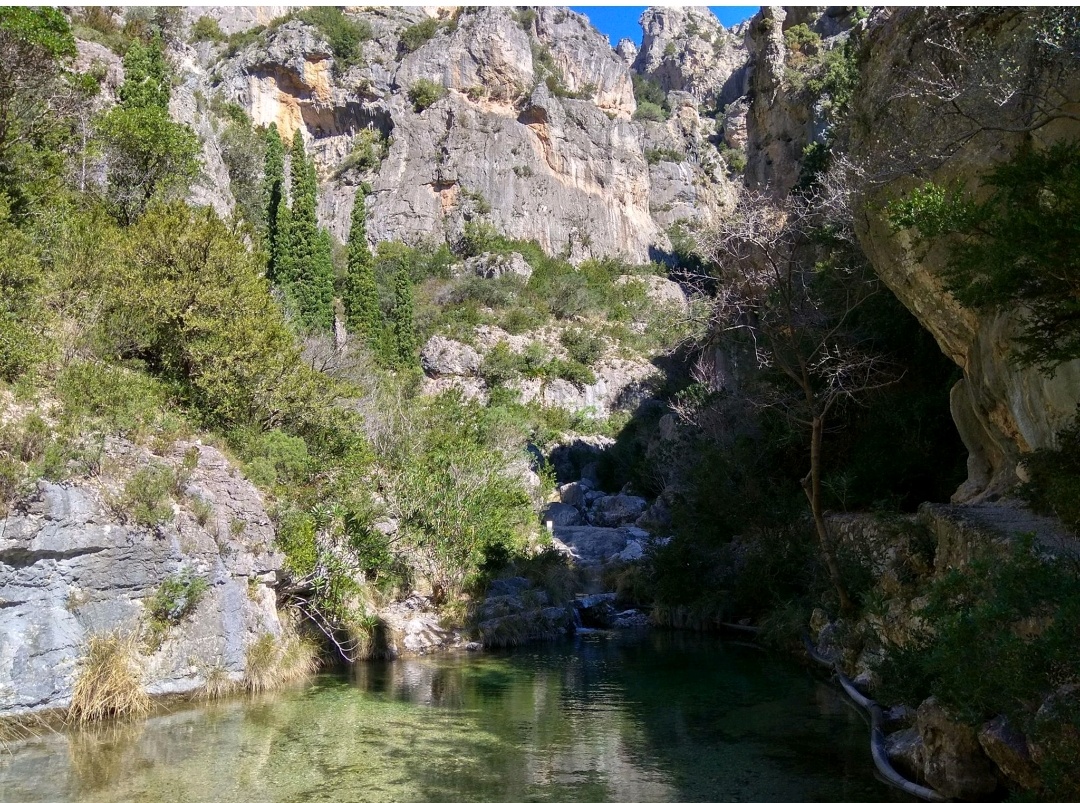 A barrier stops the pedestrians from crossing. Pass by the barrier. 500 meters ahead you get to Casa Carvallo. Enter La Caramella ponds through a narrow path. You are advised not to cycle here since there are narrow sections. After visiting this place, go back to the farms and turn right until you find Les Parellades path to go to the Canal Sec (Dried Channel). Continue along the left side of the channel and before crossing the Barranc del Forcallet over the bridge, exit left following the track that goes down parallel to the cliff to the Pas de Berenguer on Mas de Barberans road. Turn left, go on the road for about 100 meters and exit right. It is a paved road. Continue for some km until you go down to the highland plateau. The trail is flat here. Turn left on the Racó d'Omedo path to Raval de Crist where we take the Greenway.
Pass by the pont Roig (Red bridge) and go back to the starting point of the route.