The Renaissance Festival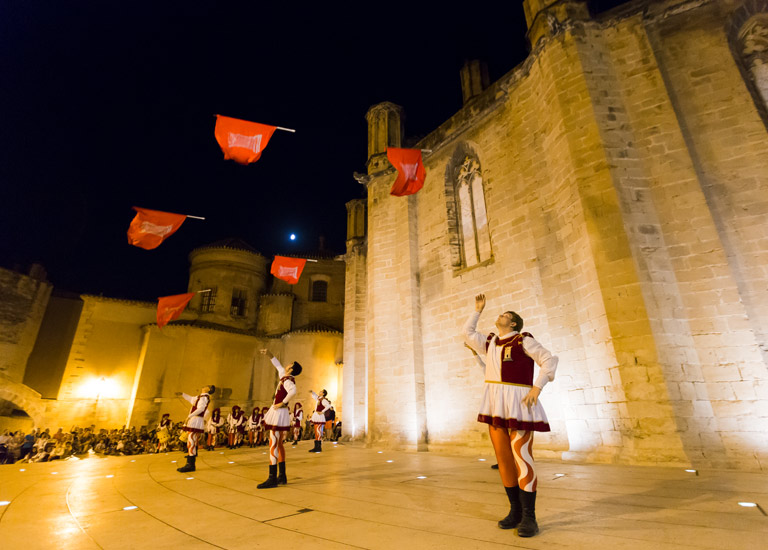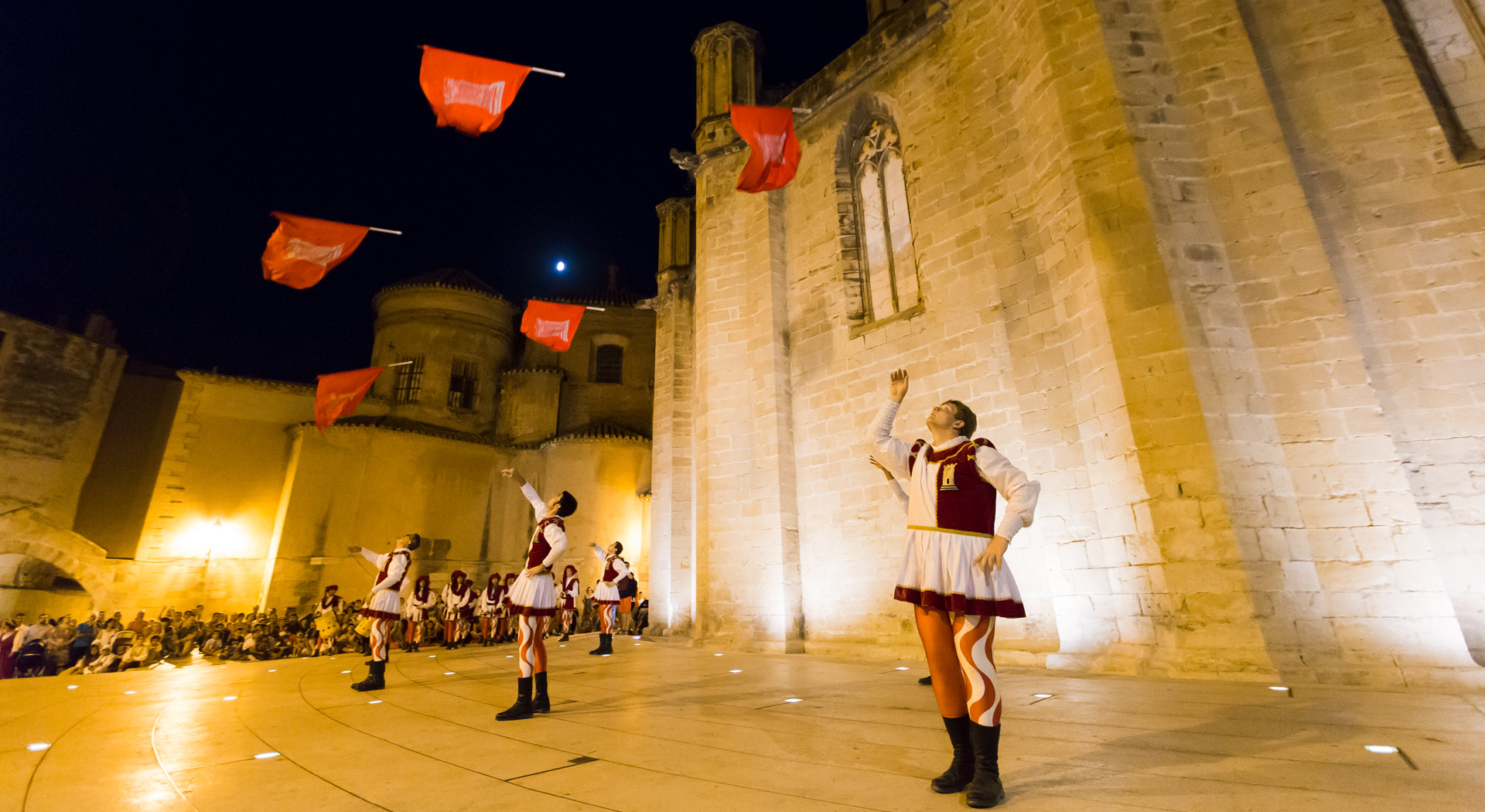 The splendor of a city in the 16th century
Discover one of the major historical recreations in southern Europe
The Renaissance Festival has been chosen by popular vote as one of the 7 Treasures of the Cultural Heritage of Tortosa, in the context of the celebration Tortosa Capital of Catalan Culture in 2021.
During the second fortnight of July, Tortosa celebrates the Renaissance Festival, a unique and fascinating event with a long history. For four days, the entire city becomes a great stage that transports us back in time to the splendour of the 16th Century. A city, whose history has been determined by its links to the River Ebro and the Mediterranean Sea, a multicultural place that is linked to the world by waterways. More than 3,000 local residents take part in the Festival, dressed up in period costumes and around sixty performances are offered each day, with more than 500 actors taking part.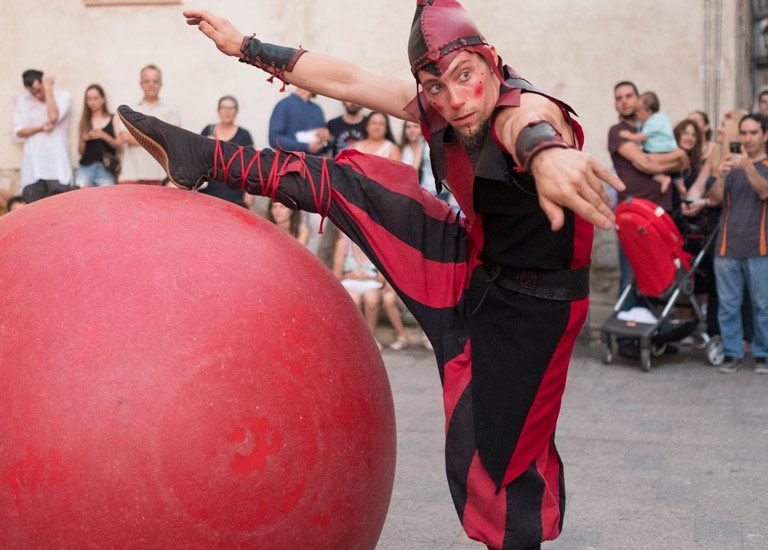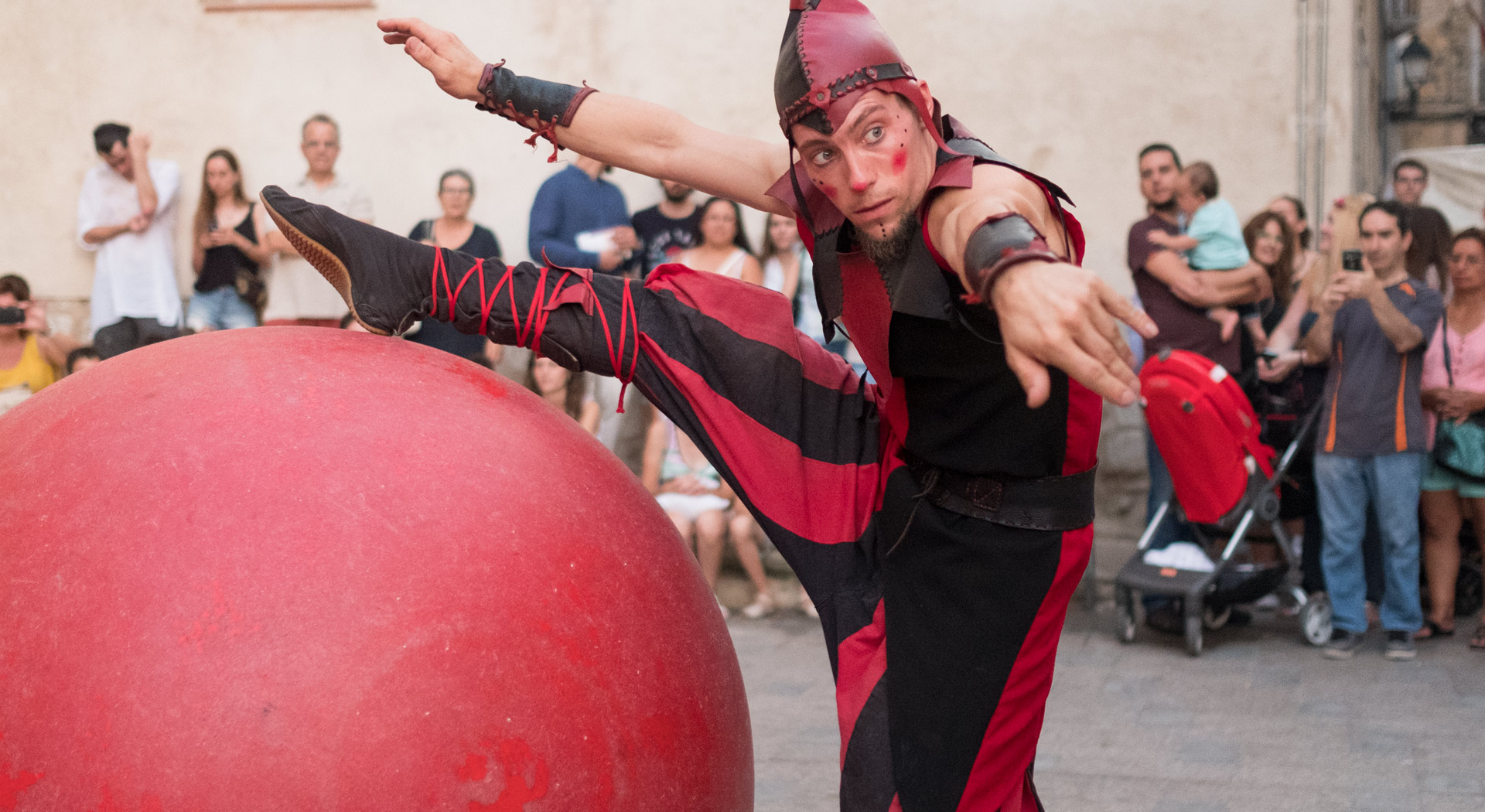 Very few historical recreation festivals offer a programme of activities that runs all day right through to the small hours of the following morning, as the Renaissance Festival does. Moreover, the activities are closely related to the city's history. Particularly in the old town, all the streets are transformed and decked out to go back in time. The residents dust off their period costumes to throw themselves into the celebrations, while the local governors and noble families show off their fancy lustrous clothes as they stroll around the city that they govern. Meanwhile, itinerant musicians and groups from all over Europe play their songs and get the party going on the streets, where there is also a huge and evocative market from the period. The hearths and ovens of restaurants, bakers and patisseries around the city recreate age-old recipes and offer them to visitors and diners. Throughout the Festival, Early Medieval and Renaissance cuisine is offered in restaurants participating in the Mengeu de Festa (Festival Feast), the bakeries and patisseries that make the Llepolies de la Festa (Festival sweet treats), and the bars and pubs on the Ruta de la Saboga (Shad Route).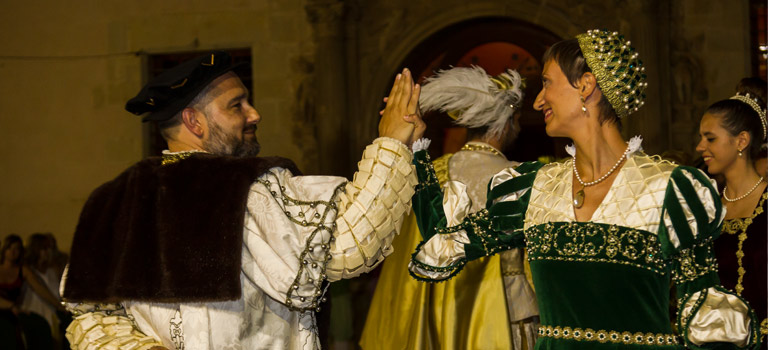 The Renaissance Festival has received several accolades, such as being declared a National and Local Festival of Tourism Interest, and it has been awarded the Plaque of Honour by the Catalan Tourism Board.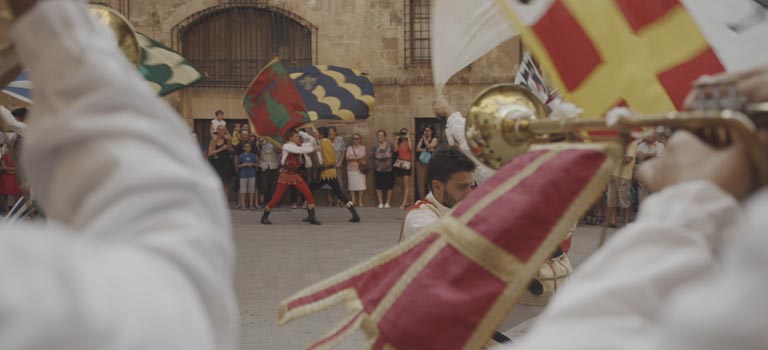 Discover the Renaissance Festival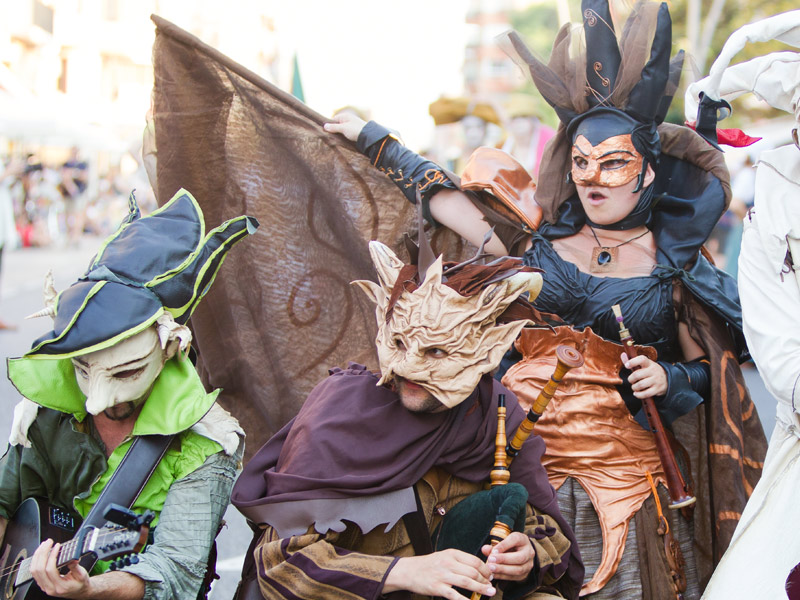 Website
All the information about the festival with its programming, shows and companies that participate
Mengeu de Festa
The cooking days of the Renaissance bring you the flavors of the past. Like a 16th century gentleman or a lady, taste the dishes they ate!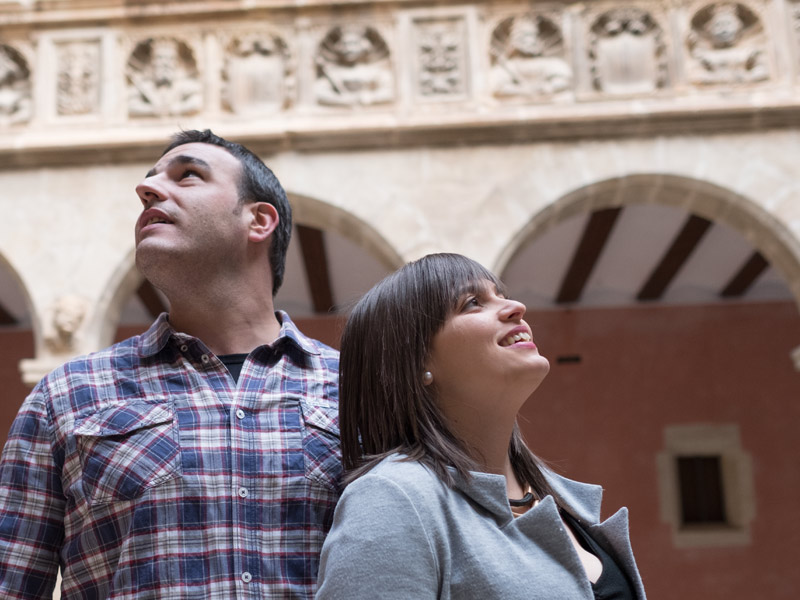 Renaissance tour
Visit the Renaissance Tortosa, the Royal Colleges until the Cathedral, know the city's heritage
We suggest you
Live the city and the region
We suggest you