The Greenway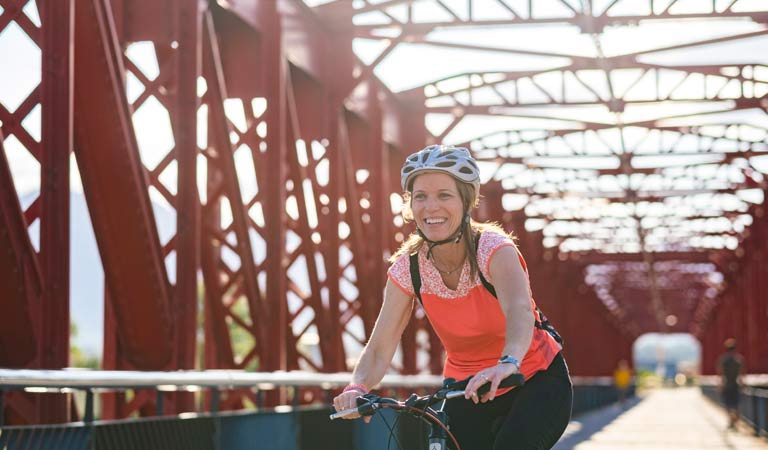 The Greenway is a tourist route that runs along the old Val de Zafán railway line that ran from Puebla de Híjar (which linked to Zaragoza) to Tortosa.
The Via Verda or Greenway occupies the old railway track and takes advantage of the lack of considerable altitude changes. The tarmac surface offers maximum ease and comfort for all non-motorised modes of transportation (on foot, on horseback and by bicycle) to guarantee universal access. One of its objectives is to promote a new culture of outdoor recreation and activity within society.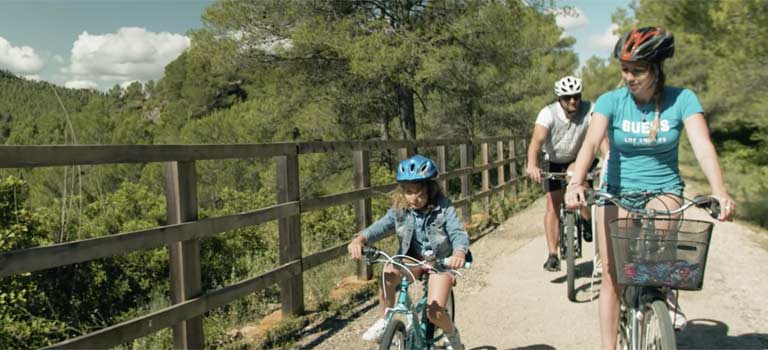 The Catalan part of the route allows visitors to admire rich and diverse landscapes. The fact that it borders Els Ports Natural Park to the north before winding through the valley of the Canaletes river and finally giving way to the majestic Ebro valley makes it the perfect place to appreciate and revel in this extraordinary natural environment in a leisurely manner. From the Baix Ebre capital it is possible to continue along the natural path from Tortosa to Deltebre and to the mouth of the Ebro itself.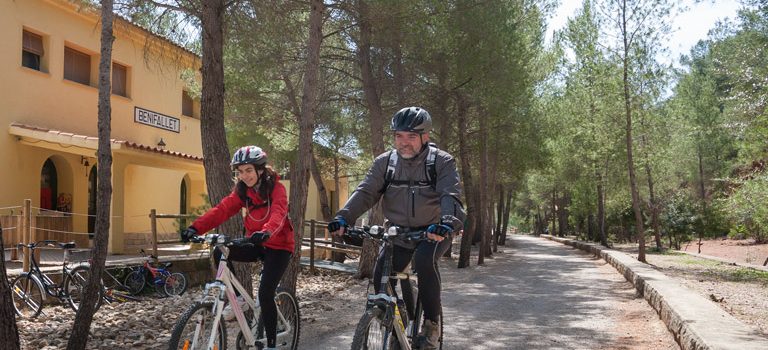 The route features a whole range of landscapes of indisputable beauty and blends tranquillity and silence with wonderful spaces and numerous illuminated tunnels and spectacular viaducts.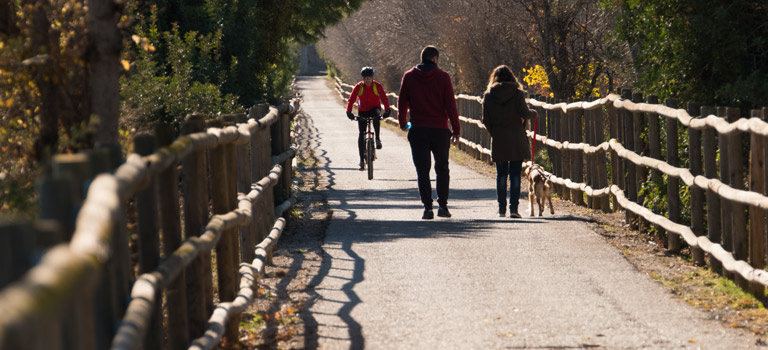 Open agricultural and forest landscapes packed with olive and almond trees are interspersed with vineyards, impressive and precipitous rock walls, narrow valleys, steep mountain passes and Mediterranean forests until the route reaches the Ebro, where aromatic orange groves and lush vegetable plots prevail. After passing through Tortosa and following the path of the Delta, fertile vegetable gardens, riverside forests and rice fields give way to a panoramic view of the landscape.
For lovers of nature and the feelings it conveys, the Greenway provides a wealth of enjoyment.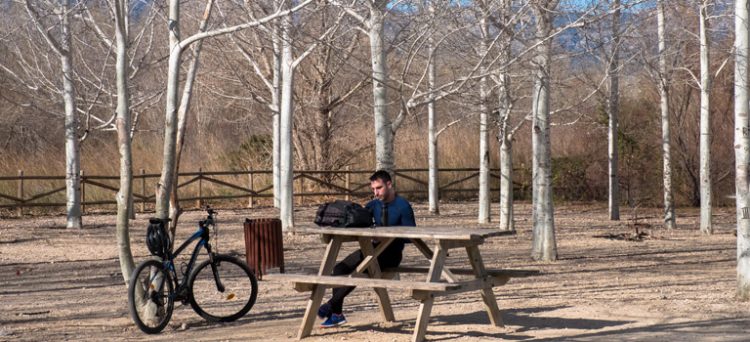 Explore the territory