Engage in the art of living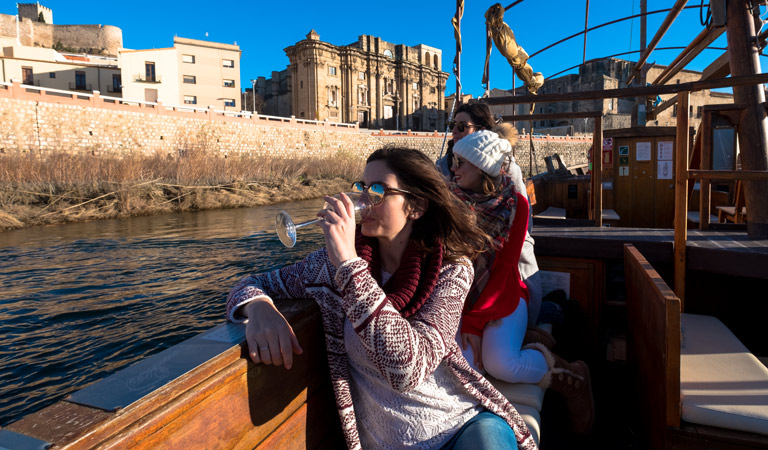 let yourself go and live without haste
History, nature and good living
Is it possible to imagine a city with every possible service, but with the peace and quiet of a village on the banks of the Ebro river? Is it possible to choose a dynamic, cultural life with numerous festivals, but at the same choose to escape to unbelievably serene natural spaces? Is it possible to visit one of Catalonia's most important buildings while feeling like you are miles from civilisation? Yes, it is possible: this is Tortosa.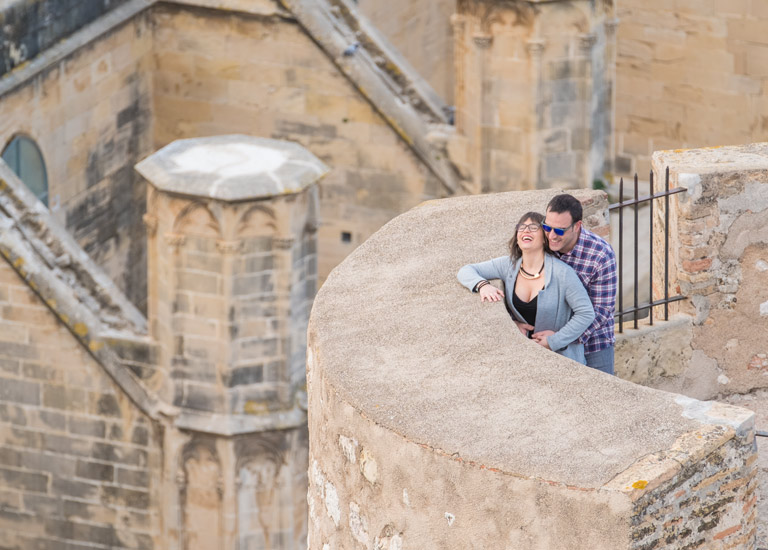 A visit to Tortosa also provides an opportunity to take a trip to the Ebro Delta and the Els Ports Natural Park. It's a city flanked by sea and mountains. Tortosa brings together the most important economic, social and cultural life in the lower Ebro Valley, and is the leading hub for commerce and services. However, it is also a city characterised by the know-how of its residents: their calmness, their gastronomy, their ability to ensure guests enjoy their stay, with all indulgences guaranteed.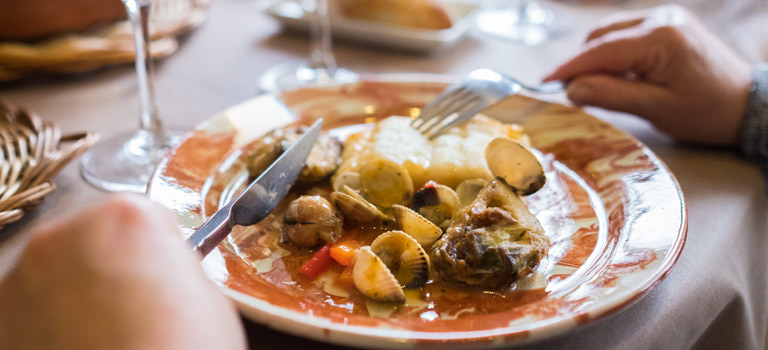 The city is the capital of a territory with a distinct character and identity. This is reflected in its 2000 years of history, its festivals, its gastronomy and its deep-rooted traditions. Tortosins are real foodies. The local cuisine combines products from the land with those from the delta, and products from the mountain with those from the sea. This rich cuisine, full of contrasts, is an added bonus for visitors who want to immerse themselves in the Tortosa experience. Its proximity to the gastronomic treasures found in every corner of the Terres de l'Ebre means that Tortosa has access to the finest and most varied products the region has to offer: rice, vegetables, mushrooms, citrus fruits, sweet fruits, mussels, prawns, shrimps, eel, sausages, blood sausage, lamb…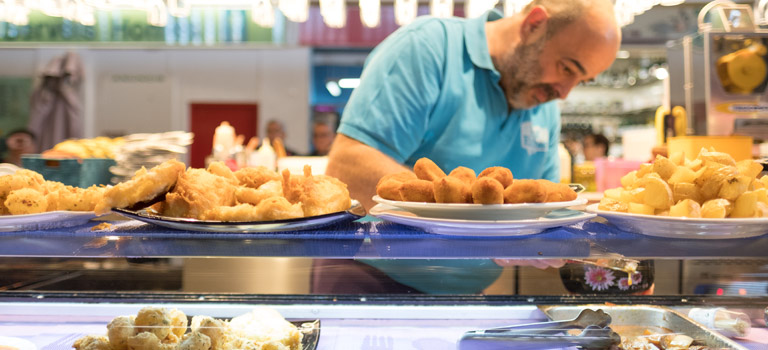 The municipal market in particular is vibrant every morning and showcases some of the town's top produce, including cod, pastissets and blood sausage made with rice. Throughout the year, the town holds gastronomic events such as a festival dedicated to cod in March, the Cajun Food Festival, which coincides with the Jazz Show in July, and a tapas route in autumn. The villages around Tortosa are also home to events, including the Oil Fair in Jesús, the Clementine Festival in Bítem and the Reguers Mushroom Festival.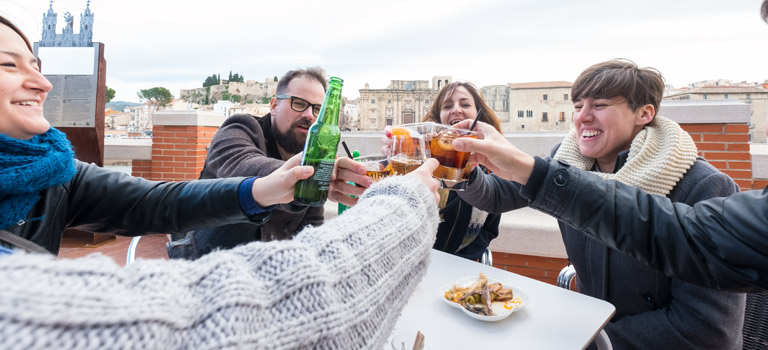 Tortosa is a town just begging to be explored. Stroll through its narrow streets and its palaces steeped in history, discover nooks and crannies seemingly lost in time, watch the world go by from pavement cafés and the town's squares. A town caught between the past and the future that offers a whole host of options… Savour a good meal with views of the river and the cathedral, lose yourself in the alleys of the old town or enjoy a glass of wine while watching the sunset in the middle of the river on board the city's felucca. In Tortosa you will truly engage in the art of living.
We recommend you
We suggest you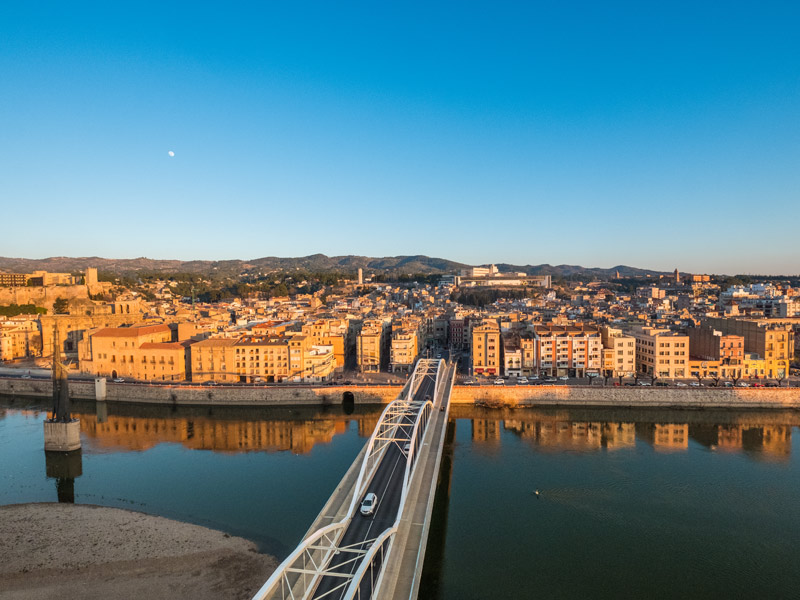 Complete experiences
Combine gastronomy and activities around the city and nature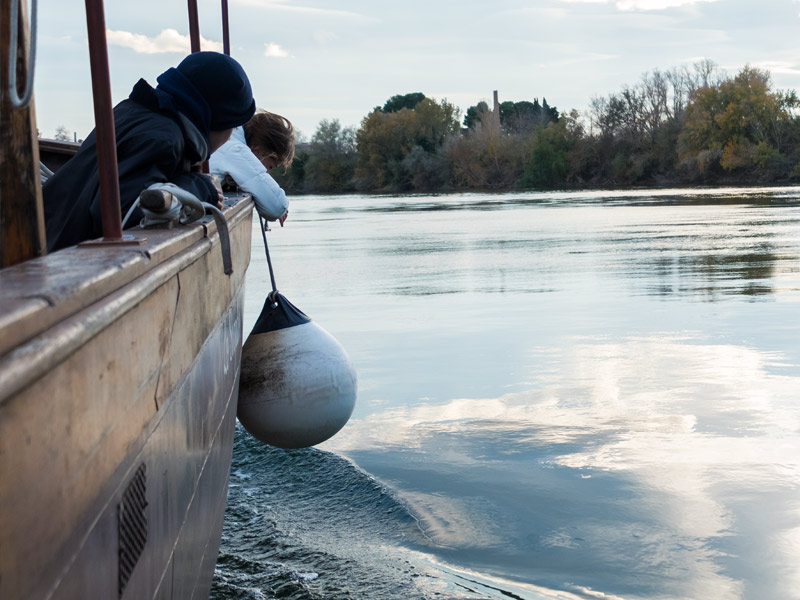 Navigation
Explore the Ebro with Lo Sirgador, engage yourself with sunsets, taste the wines of the land or evocative concerts on board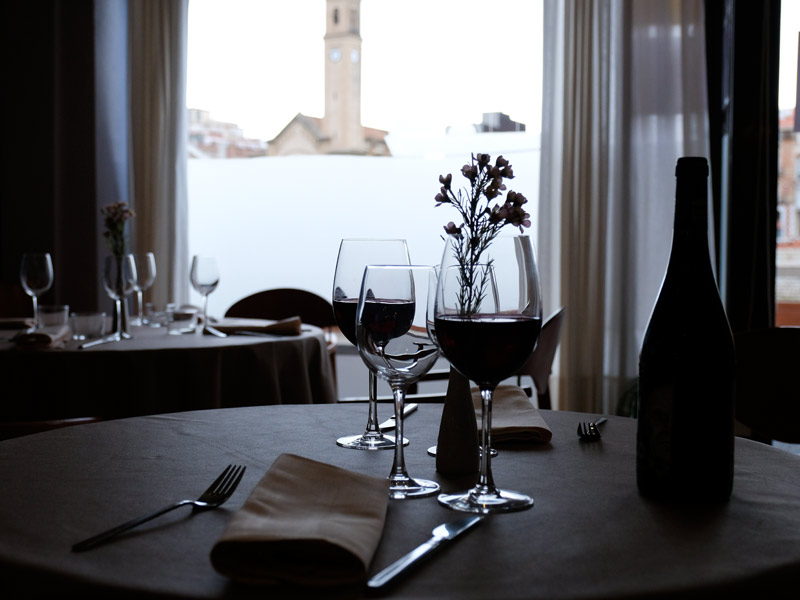 Gastronomic experiences
For the most demanding palates