Tortosa in family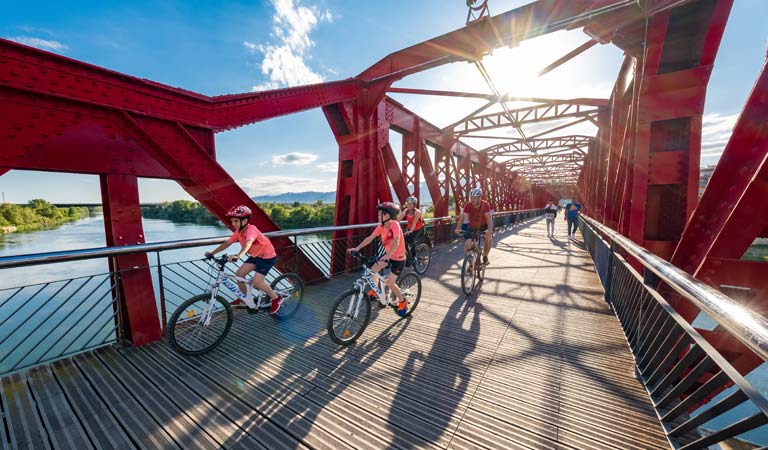 Activities to discover the city and its surroundings in the funniest way
On the River
Multiple possibilities to enjoy with your family!
Come aboard the Lo Sirgador lateen sailboat to take an enchanting journey along this legendary river, which has forged the character of the entire region. For braver adventurers, another unforgettable experience awaits. The lower course of the Ebro is a magnificent place to begin kayaking and learn to row. Who will get there first? Great fun guaranteed.
Living adventures
Travelling back in time? You can in Tortosa!
The city's mysterious old centre holds many secrets and hidden corners to discover with your family. Taking a tour through the city walls, heading up to the Castle or marvelling at the Cathedral's enigmatic gargoyles are just a few of the activities that you can enjoy with kids, who will have a great time walking around the city, a world away from large metropolises and free from tiresome queues. Let yourself be carried away by the magic of Tortosa's streets and squares, filled with history.
The Renaissance Festival is another activity filled with fun and activities for kids, who have the chance to see what life was like five hundred years ago and experience a thousand different adventures with the fascinating range of performances and street entertainment.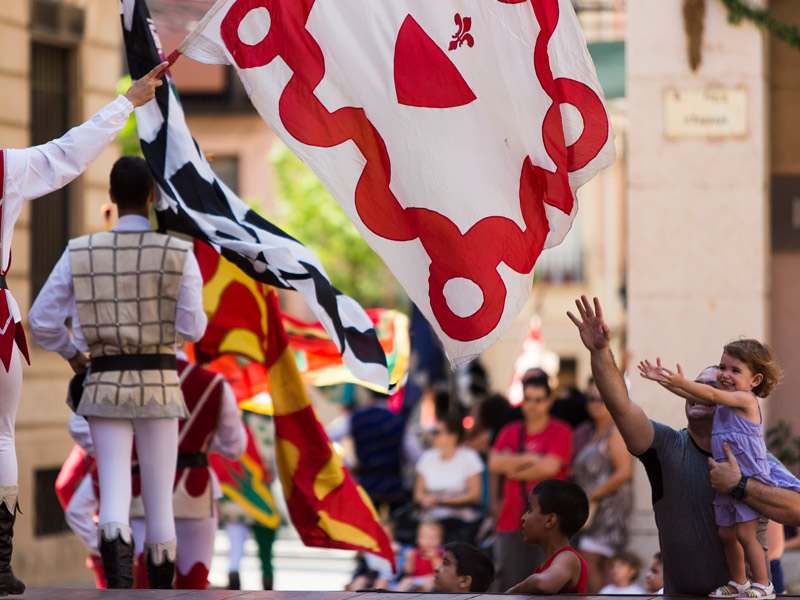 The Renaissance Festival
A city that is transformed to bring us all the fun and joy of the twentieth century Tortosa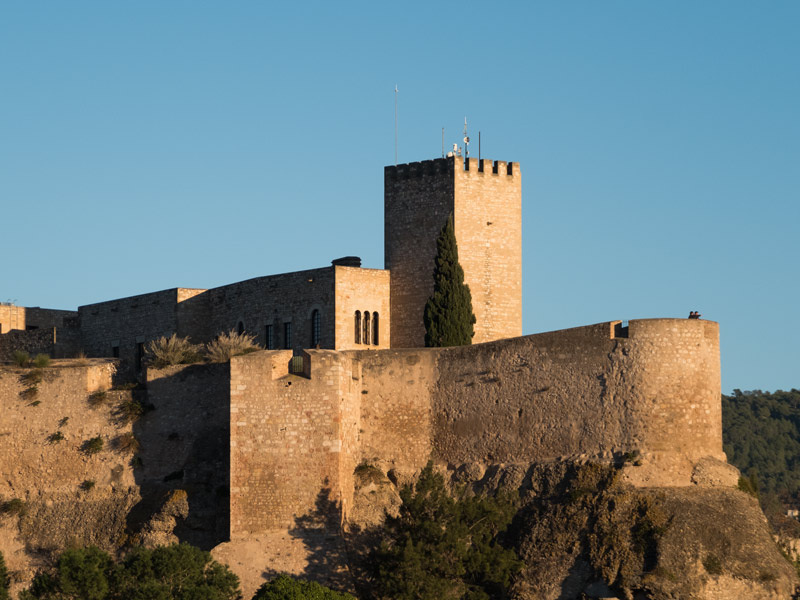 The castle and the walls
Feel like knights crossing the fortifications
The Templar Tortosa
A true knight of the Temple Order will take you through the main spaces of the medieval city
Activities for families
Discover the region with the workshops
The strong links with nature that characterize the Terres de l'Ebre region make it a special and ideal place to enjoy on a family break. Taking a workshop to discover the art of palm weaving, identifying minerals or tracks of animals that live in the region, or learn to sing a jota is a great option for combining learning and fun with kids.
The region and the landscapes around Tortosa offer a range of possibilities including excursions, visits to ethnological centres and outings on horseback.
Enjoy an ideal environment
The Via Verda, the paradise of families, the Delta surprises in every corner and time and the Ports, a wild region that is very close
The option of hiring bicycles and walking short stretches of the route, as well as being suitable for all fitness levels, makes the Via Verda one of the most ideal experiences for families in the Terres de l'Ebre region.
In Els Ports or in the Ebro Delta, the whole family can enjoy a bicycle ride or an excursion in special places, full of peace and pure air, or enjoy nature, wildlife and activities of each environment.
Experiences in family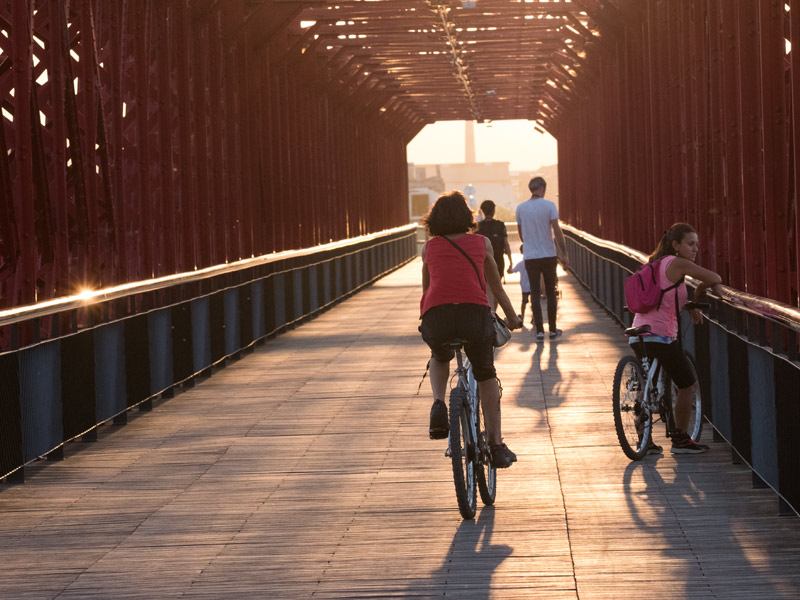 Bike hire
The easiest way to do the Via Verda. Make your route without having to take your home bike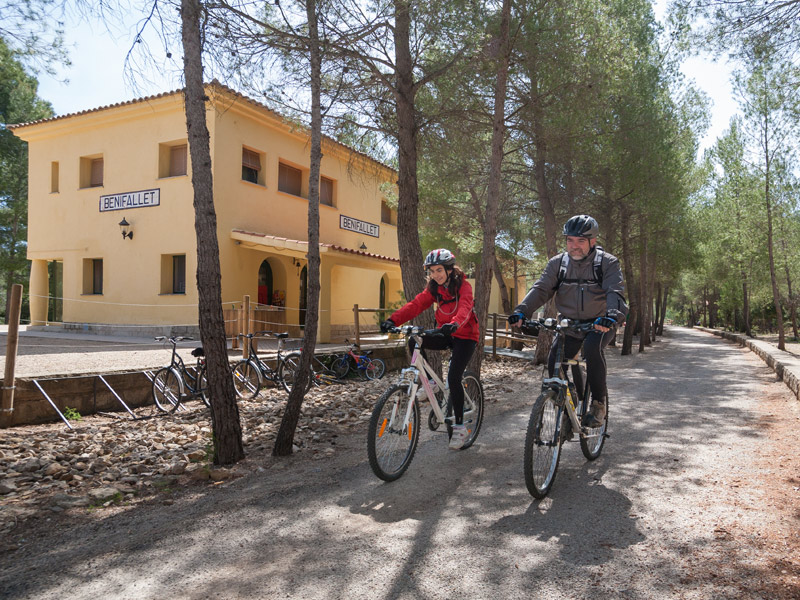 Excursions along the Via Verda
Complete offers to enjoy your trip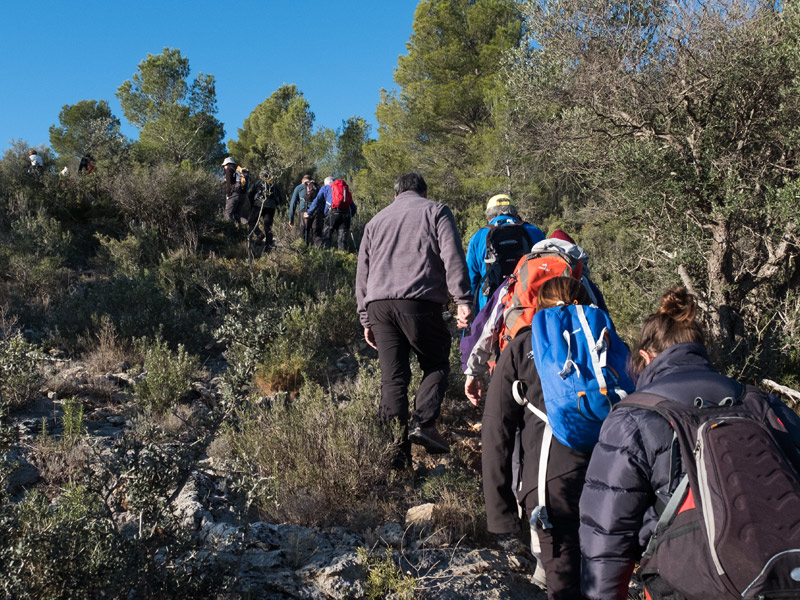 Excursions
To know the region, plants and herbs and the fauna that is part of it